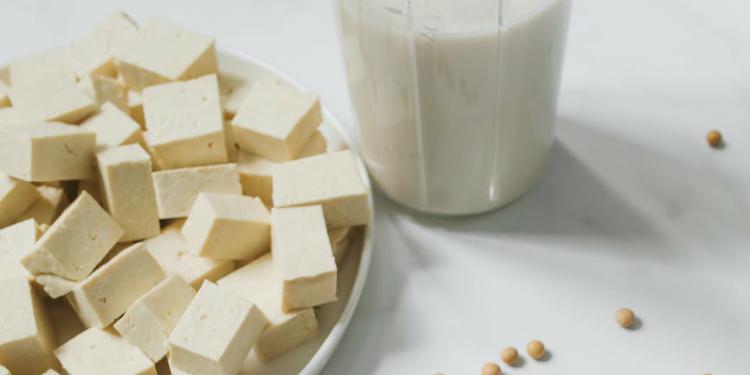 You may have heard of the Portfolio Diet wherein it has been clinically accepted that increasing the intake of soy-based foods can reduce levels of LDL cholesterol as much as some statin drugs.
Well, now it seems that soybeans have another health-giving quality: they also reduce blood pressure.
This latest finding is making quite a bit of noise in medical circles and not without reason. Can you imagine how hard the two largest drug markets (cholesterol and blood pressure) would be hit if the American Heart Association or the American College of Cardiology released a statement saying that soybeans can reduce bad cholesterol and control blood pressure? Just think about it. But that's where it will stop; in your thoughts. With all the lobbying power of the giant pharmaceutical industry, I seriously doubt that such a statement from an internationally recognized source will ever be released.
However, to date, more than 40 clinical trials have clearly shown that soy protein can reduce cholesterol in men and women. The effective dose of soy protein per day appears to range between 25 and 50 grams. Now initial studies show that it is also useful in fighting high blood pressure.
Soybean protein lowers blood pressure
In a report from the Annals of Internal Medicine (July 2005), it seems that the use of soybean protein dietary supplements may help reduce high blood pressure.
Soybean products have been commonplace in Asian diets for centuries, and soybeans, as well as its derivative products, have long been available in our local health stores and supermarkets. Research has shown that food items like tofu and soy milk can reduce cholesterol levels and lower risks for cancer, heart disease, and osteoporosis. If we add the ability to fight high blood pressure to the list of illnesses and diseases that soy foods are able to combat, then we might just have a super disease killer on our hands.
In the study covered by the Annals, a group of American and Chinese researchers focused on 300 Chinese patients suffering from hypertension. One group was and given 40gms of soy protein while the second group was given wheat-based carbohydrates.
The objective of the trial was to examine the effect of soybean protein supplementation on blood pressure in persons with prehypertension or stage 1 hypertension. The results showed that Soybean protein supplementation resulted in a reduction in systolic and diastolic blood pressure. As such, increased intake of soybean protein may play an important role in preventing and treating hypertension.
The researchers of Tulane University, New Orleans say it's unclear how soybean products might reduce blood pressure. One theory is that soy proteins widen blood vessels while helping the body do a better job of processing blood sugar.
In a related editorial, Dr. Jeffrey A. Cutler and Dr. Eva Obarzanek of the National Heart, Lung, and Blood Institute in Bethesda, Maryland, state that the new study provides "another important link between blood pressure and dietary macronutrient intake," but added that further studies are needed before soybean supplements can be recommended to patients with high blood pressure.
Soybeans, soy milk, tofu, bean sprouts, meat substitutes, cookies, and even soy-based ice cream are all commonly available. Maybe it is better that you don't wait for the big medical institutions to start singing praises about soybeans. If you want an edge, perhaps now is the time to start making some changes to your diet. Throw in 40 minutes of exercise four times a week and your high blood pressure will really take a dive.