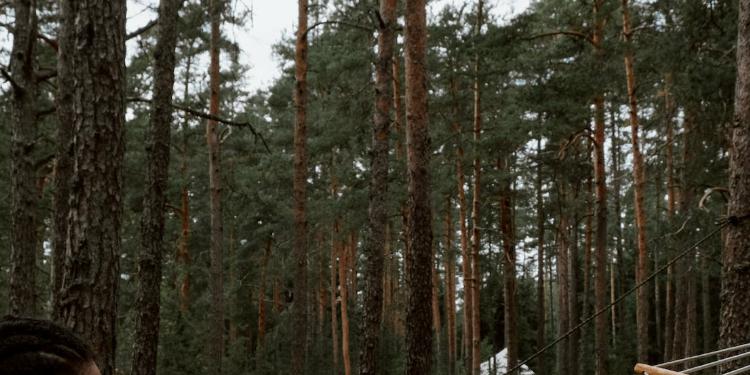 Camping is the best vacation for taking advantage of beautiful weather and nature. To commune with the elements away from the annoyances of modern life is one of the most satisfying experiences available. If you are not the kind to pitch your own tent, you could hitch a camper to the truck or even just book a cabin in the wilderness.
So plan to get away by yourself or with some loved ones. There is sure to be a site nearby that works for you, and prices are always quite reasonable. If you are looking for a premium camping experience, however, here are the top five camping destinations in the United States.
1. America's Best Campground (A.B.C) is probably the most technologically advanced camping destination on earth. Located in Branson, Missouri, it is at the heart of the Live Entertainment Capital of the World. So pack up the RV and reserve a spot complete with phone, satellite TV, and, of course, electricity. Lounge on your site's concrete patio while dinner is on the grill which is also provided. If RV camping is a bit rustic for your taste, there are also cabins available as long as you do not bring pets along. The shopping and entertainment opportunities around A.B.C. can't be beaten!
2. Petit Jean State park outside of Little Rock, Arkansas has the honor of being the first State Park ever minted in the United States. Offering the usual mix of cabins and campsites, lakes, and trails, the scenery is the real draw of this park. Hike through Cedar Falls Trail, and be sure to bring your inner-photographer along for the trip. The falls are spectacular.
3. If you want to experience both land and sea, then don't overlook Montana de Oro State Park in California. You can camp on the beach and hike along bluffs that overlook colonies of sea lions. No fires are allowed so be sure to pack your grill and plenty of water. This is camping for those who are truly ready to get away from modern life.
4. Ready to leave the mainland for a while? Then catch a ferry out to Angel Island State Park off of San Francisco Bay. There are only nine sites available, so reserve in advance. While there, you can hike to the islands various tourist shops and darling cafés. If you forgot your hiking boots, rent a bike and explore the island's trails.
5. Those who want three vacations in one should reserve at Fort Welikit Family Campground, located in South Dakota. There, you will be a hop and a jump away from Custer State Park, Mount Rushmore, and Crazy Horse Mountain. Add in the cave tour and golf courses, and this spot truly offers something for everybody. Pets are welcome if you are tent camping or staying in an RV.
Camping holidays can be a great way to get away from everything or spend quality time with your loved ones. Whatever your goal, pack your map prepare to experience nature at its most advantageous.