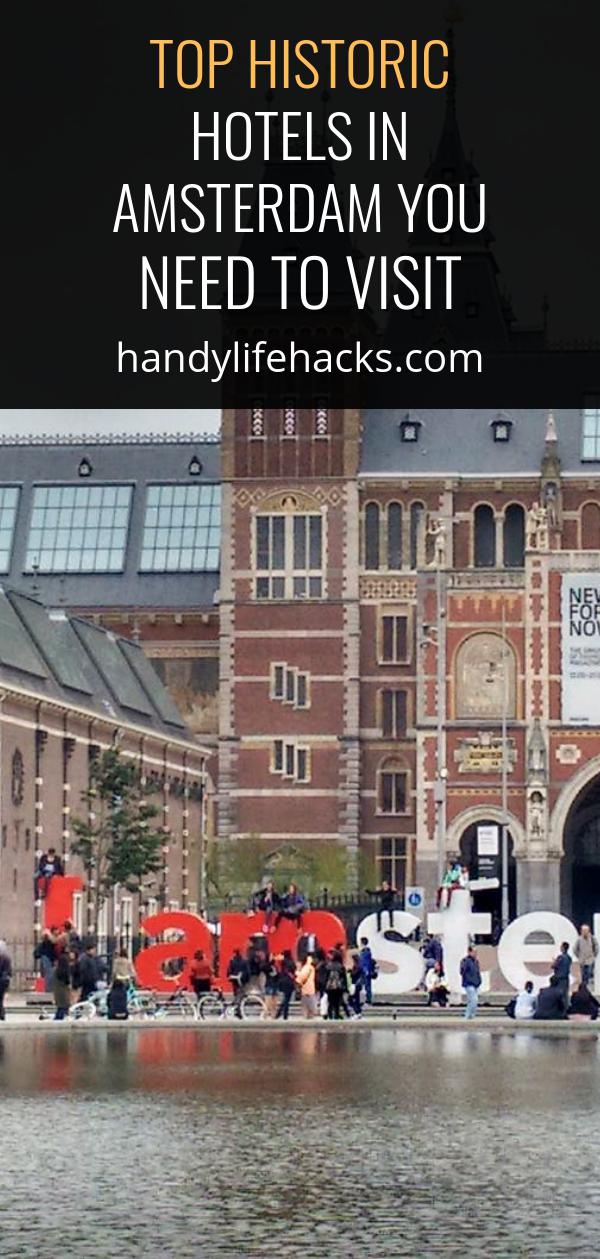 While vacationing in Amsterdam, try staying inside an historical hotel. The experience of Amsterdam does not have to stop at the footsteps of your hotel. Let the experience deepen with a hotel that is as striking and vibrant as the city, often known as Venice of the North.
Clustered together on about ninety islands and joined together by hundreds of intricate stone bridges, Amsterdam is home to miles of canals. The result is a quiet city as far as traffic is concerned. However, don't mistake the lack of cars for the lack of excitement. Amsterdam is home to hundreds of entertainment possibilities, both lively and cultural.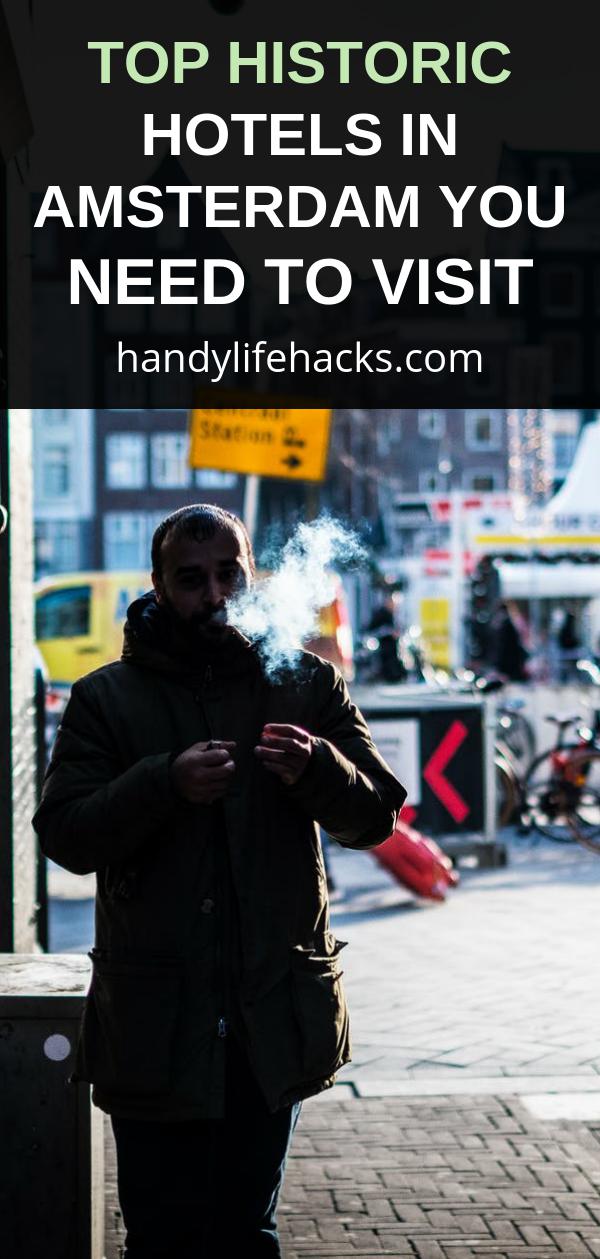 But where can a traveler stay in Amsterdam? Why not choose a luxury historic hotel?
How to Pick the Right Historic Hotel in Amsterdam
When staying in Amsterdam, you'll want to pick a hotel based on what your needs are. Different hotels may cater to different things. Are you more interested in heading out to the wildlife of the Red Light District? You'll want a hotel that's nearby that location. Perhaps you prefer some museums or other cultural events and would prefer a hotel near there.
You'll want a hotel that is close to the places you want to visit. This is especially true if you have planned only a weekend for visiting Amsterdam.
Suggestions of Historic Hotels in Amsterdam
Not far from Central Station in downtown Amsterdam is the famous historic Victoria Hotel. Located between the business district and shopping and Dam Square, it is an ideal location for business travelers and tourists alike.
Among its many features include not only its historical value, but it also has all the modern features you enjoy from a hotel; sauna, indoor pool, and a real Turkish steam bath. They have spacious rooms and some even have their own personal entrances. Created in 1890, it is one of the best featured four-star hotels in the city.
Another lovely historical hotel is the Swissotel Amsterdam. This historic building has been modernized on the inside to give it a contemporary feel. It also has a location near Dam Square.
Amid lively streets, the Swissotel Amsterdam stands at six stories and is a convenient distance from the Royal Palace and the Central Railway Station. All the rooms have modern amenities, so this historic hotel doesn't feel quite so back in time for those who do enjoy a modern lifestyle. A fashionable lounge offers light meals and drinks upon your request.
Benefits of a Historic Hotel in Amsterdam
After a day at the Museum Amstelkring, dancing at Seymour Likely Lounge, or dinner at the Long Pura, you'll want to put up your feet. Do you really want the culture to cut out the moment you enter the lobby? The culture of Amsterdam doesn't have to end there. With a stay in a historic hotel, you can learn much more.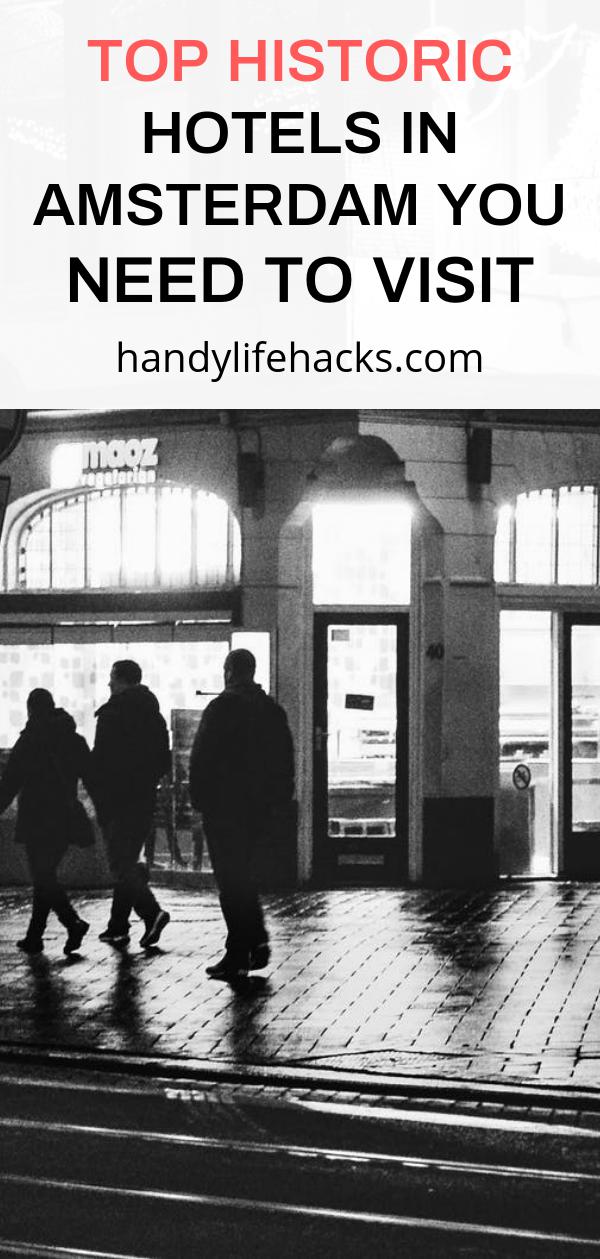 While at your hotel, ask for a tour. Many hotels in the area have a history and staffs love to show off the beautiful place that they work in.
Anyone can find a more modern hotel, a Holiday Inn, or Sheridan is always available in most major cities, but then again, such hotels offer the same benefits you can get in your local area. Enrich your experience by choosing to stay in one of the more beautiful historic hotels in Amsterdam.